Best Anti-virus Software
1
Kaspersky
Website Blocker + Antivirus itself runs almost smoothly on a low-end pc. Highly recommended
Pros: Highest detection rate; low false-positives

Cons: Slows down computer -
Have a best & full support & tools & user fiend
Nothing comes close to this beautiful detection rate.
Visit Website
2
Norton
Pros: High detection rate; low false-positives

Cons: Real-time protection is a little "iffy". -
norton is the best! I have used eset 32 and kaspersky but none of them make me feel good as norton's security
I've used avast, mcafee and many other. But Norton is awesome.
Norton Is The Best Antivirus I Have Ever Seen!
"Maruf"
Visit Website
3
Avast!
D best antivirus ever... simpler 2 handle.. and unbelievably effective and fast too!

but the best thing about it that you can create your own scan! besides its easy 2 update avast!
mah all time favorite - satyamcool
Avast is the best go on and install it, it will give you the best experience and protection.
Pros: have really nice scanning system, verifing everything you do.

Cons: slows down you computer, but if you have an extra RAM its no a problem.
Visit Website
4
ESET Nod 32
In my personal opinion, ESET is better than Norton, Norton always forces you to make the security back up. AND I HATE THAT
Pros: High detection rate; cool interface

Cons: slows down computer
-
It's one of the best anti-virus. Any anti-virus will you're PC but NOD32 uses the least amount of resources. I would recommend you to keep it. It has a High detection rate with a little resource. Which means it will guard you're PC like the Army but will not slow down the PC
Maybe guards less than kaspersky, but guards enough and doesn't slow down your pc.
Visit Website
5
Webroot
Pros: Better for spyware than any other suite; high detection rate

Cons: slow start up time -
6
BitDefender
Except for Norton, all the names above are jokes. Bitdefender is THE BEST. Avast uses your data to show you adds and that is ruining privacy which I assume is one of the most reasons people use AVs. Same goes for Kaspersky and mother Russia. McAfee is a broke company, and so is John McAfee, who is going insane. AVG is an Avast company so same story. ESET is good but not as good as Bitdefender is term of machine learning and heuristics.
Is always 1# or 2# and is very easy to use, with a pleasent and attractiv interface.
Marked as #1. Antivirus by TopTenSoftwareReviews.com & A Gold Award wining software. My personal recommendation for it. Simply the Best. Simple and Windows interface matching interface and very attractive and easy to use. Provides all round security from all internet and virus threats. Probably the best to choose from other alternative like Kaspersky, Norton, E-scan, Avast etc. which not as better as this is.
Worth it.
Visit Website
7
AVG AntiVirus
()Karspersky? hahaha, probably it's true, but few phenomenal experts don't use it, why? just try and learn it wisely, observe it very well. Other Anti-virus is very very good, but again same to others... ()i just share you some simple tip: "AVG the Powerful! " why try? discover first before you judge... WE SUPPORT AVG FOR NOT JUST NO. #1 but NO. #0...
I suggest that this is the best antivirus for windows 7.
This is an simple anti-virus software and good as well
It's free and it really works. I am very satisfied
Visit Website
8
G-DATA
Pros: Very high detection rate

Cons: a few false-positives
-
9
McAfee Virus Scan
Best one, if gives you reminders about your computer and scans for viruses. it also checks to see if a website is safe to go to - Limeyy
It's perfect antivirus
And also easy to use...
It is nice av
10 F-Secure Anti-Virus
11 Avira
13
Microsoft Security Essentials
That is a very good anti-virus and when I got a problem with my pc that anti-virus solve it, and also it's free.

14
MalwareBytes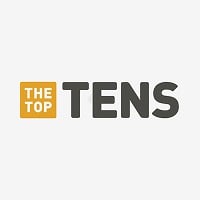 Malwarebytes Inc. is an American Internet security company with offices in Santa Clara, California, Clearwater, Florida, Tallinn, Estonia and Cork, Ireland. It specializes in protecting home computers, smartphones, and companies. ...read more.
Malwarebytes is the best (in my opinion) it isn't bloated which makes it good as I'm using an 11 year old computer running XP (in 2017), it detected a PUP that AVG didn't detect, many of those other ones aren't bad however and I haven't tested many but I like Malwarebytes.
Anything other than malwarebytes and avast is usually bloatware. Norton takes up way too much space and hardly detects anything. Norton is also overpriced and is way too spammy, same with mcaffee. Malwarebytes has the option to turn off notifications and many customizable features.
15 Kingsoft Antivirus
17 Sophos Virus Removal Tool
18 Comodo Antivirus
19 Microsoft Windows Defender
20 Baidu Antivirus
21 360 Total Security Essentials
22 Net Protector AntiVirus (NPAV)
23 NANO Antivirus Sky Scan
24 F-PROT Antivirus
25 ClamWin Free Antivirus
26 SecureAPlus Antivirus