Best Software Development Companies In the UK
1 GodelTech
2
Pixint
With many years of experience in the software development sector, pixint Computer Systems is a dynamic business that provides affordable service to the clients.
When it comes to meeting deadlines, Pixint is extremely good. They know how to maximize their time and resources.
3
Pulsion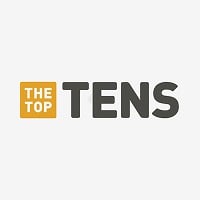 4 Leading Software
5 Blueberry Consultants
6 Rokk Media
7 Pinesoft
8 ChilliApple
9 Kaleida
10 Decoded Solutions
11
Prima Business Solutions
Prima Business Solutions has well-experienced team to develop the user-interface design and navigable prototype. They delivered by project in time and also satisfied with the service.
They really take the time to develop a close business relationship.
Experienced Company in Developing Business related software. - primabusiness
I think, this is the best company. If you are looking a web development company in UK then this is the best option here.
12 Wenso IT Services and Solutions
Click here
to view the full version of this list on TheTopTens.com. There you will be able to vote, add comments, add new listings, or create your own personal "remix" of this list that will be factored into the list rankings.